Commissioned Art of Kenquaxe!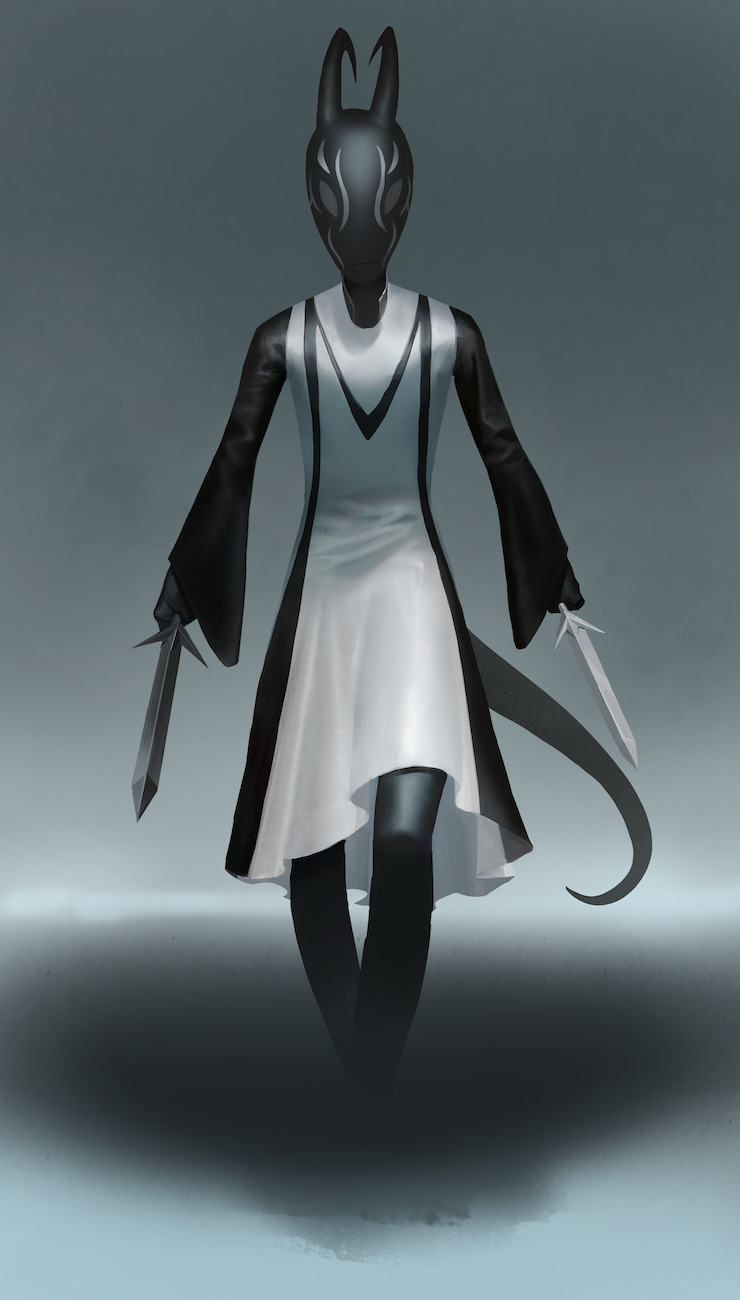 ---
I commissioned AR Sullivan to draw Kenquaxe, a Champion of the Yiusha-Waalar. He is an Ihkbaeloo that wields a set of dark and light forged daggers and wears armor-dresses. He also has white tattoos. I imagined him in a dynamic action pose.
He was on my mind more lately and was of a race that hadn't been professionally drawn yet so I thought…why not?
Initial Sketch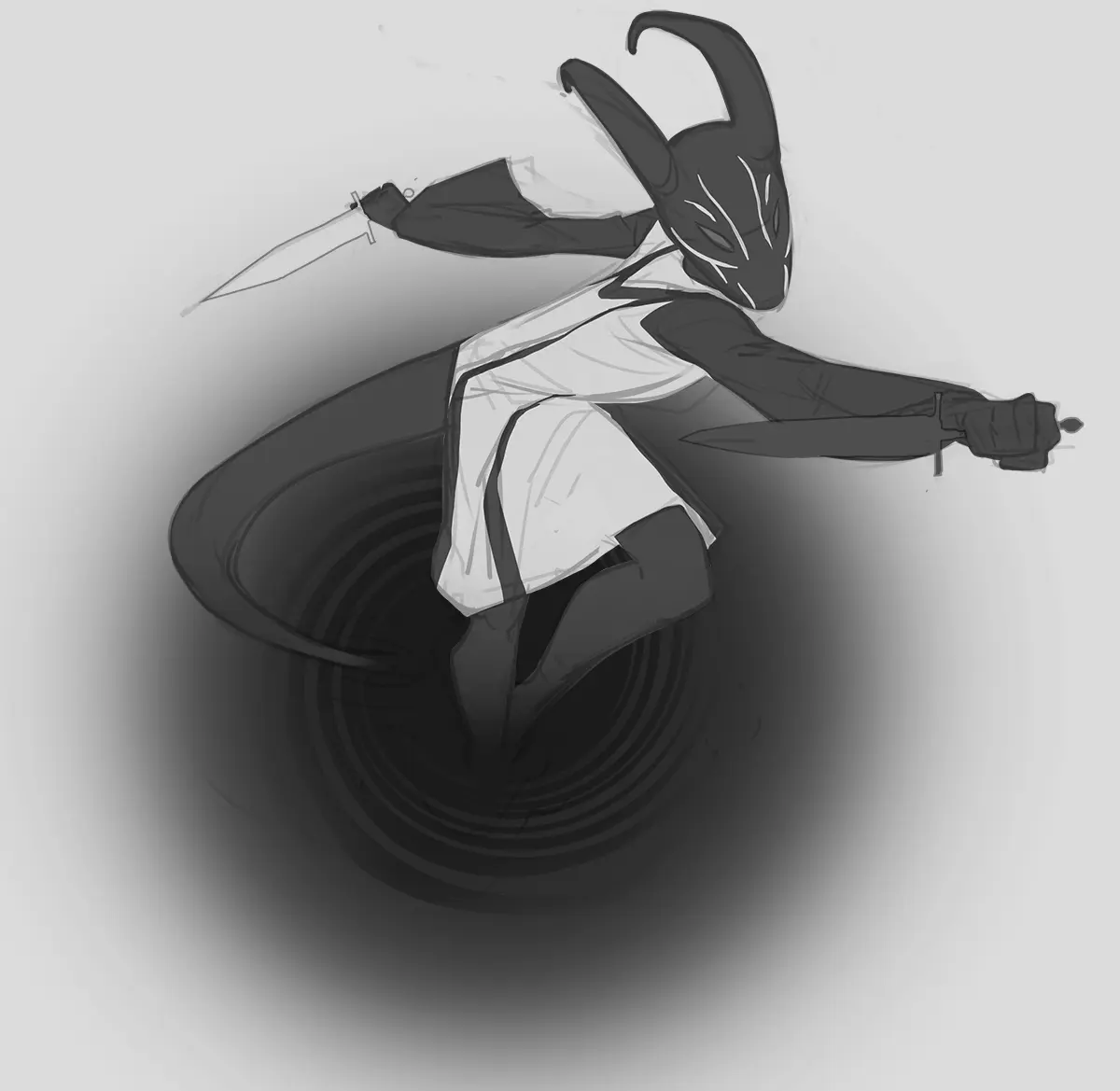 The pose didn't work for me, and I wanted some adjustments to the dress.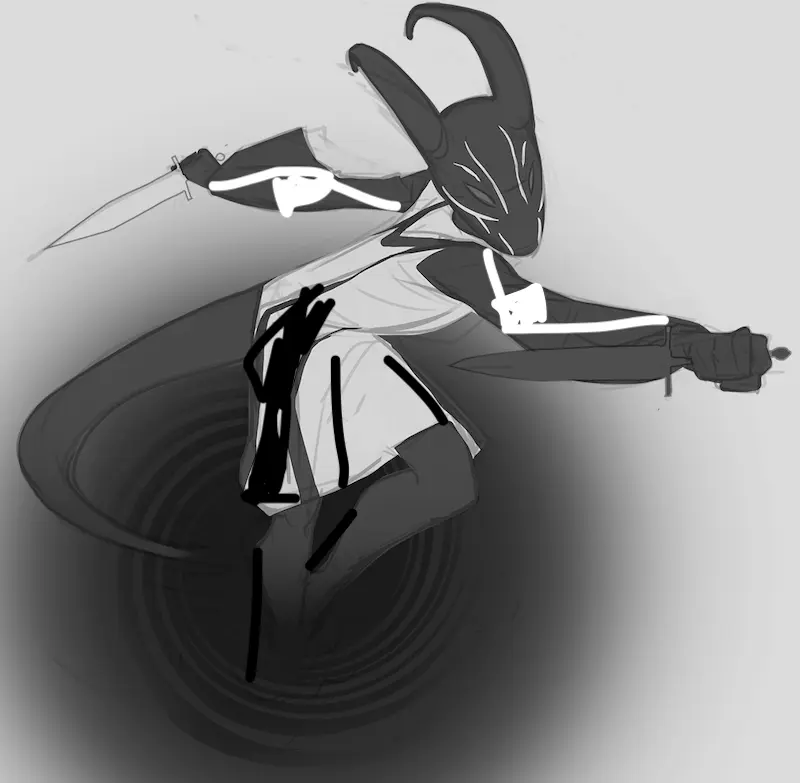 I also needed to figure out how the daggers looked so I sketched them out (I'll post that in a later post).
Pose Figuring Out
AR Sullivan provided me some pose options, and I picked one of them to go with for the next iteration…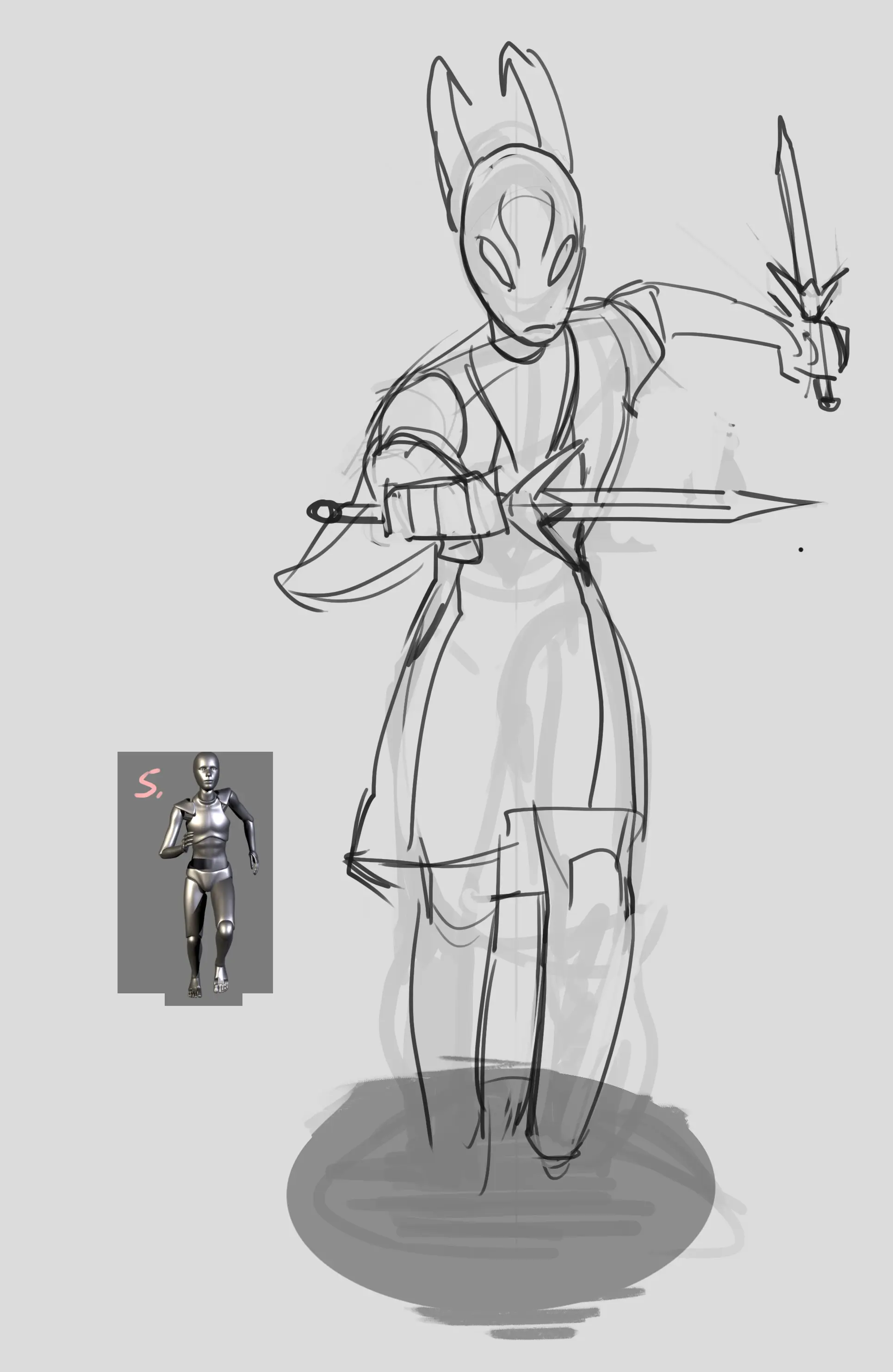 Still wasn't feeling it. I was having a lot of trouble figuring out exactly what I wanted, pose and outfit wise, and how to describe it so I realized that basically an Ezio/Assassin's Creed style pose/look would be solid option so that brings us to…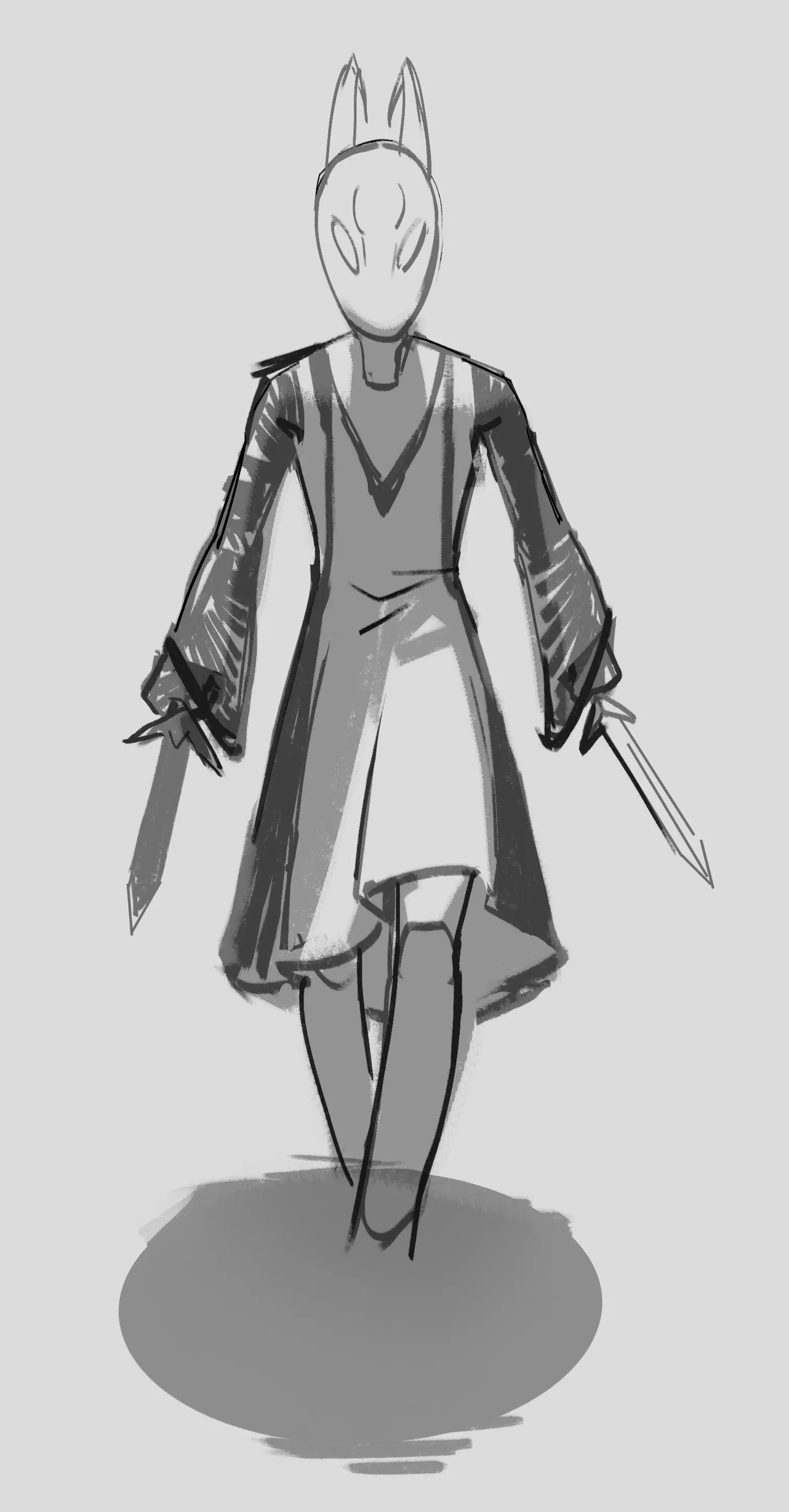 It worked for me.
Almost There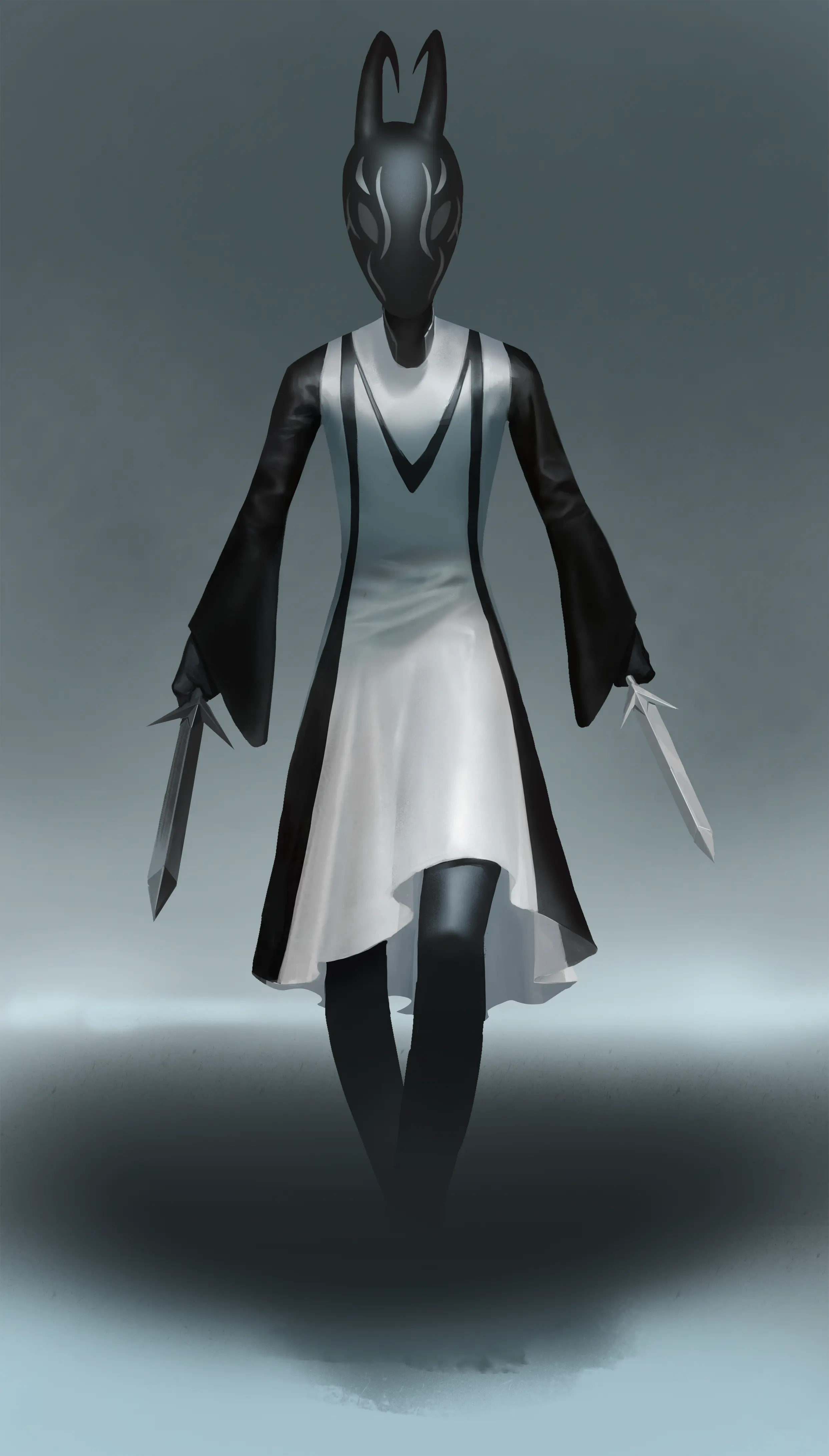 Basically good to go! But needed the tail and a sly mouth.
Final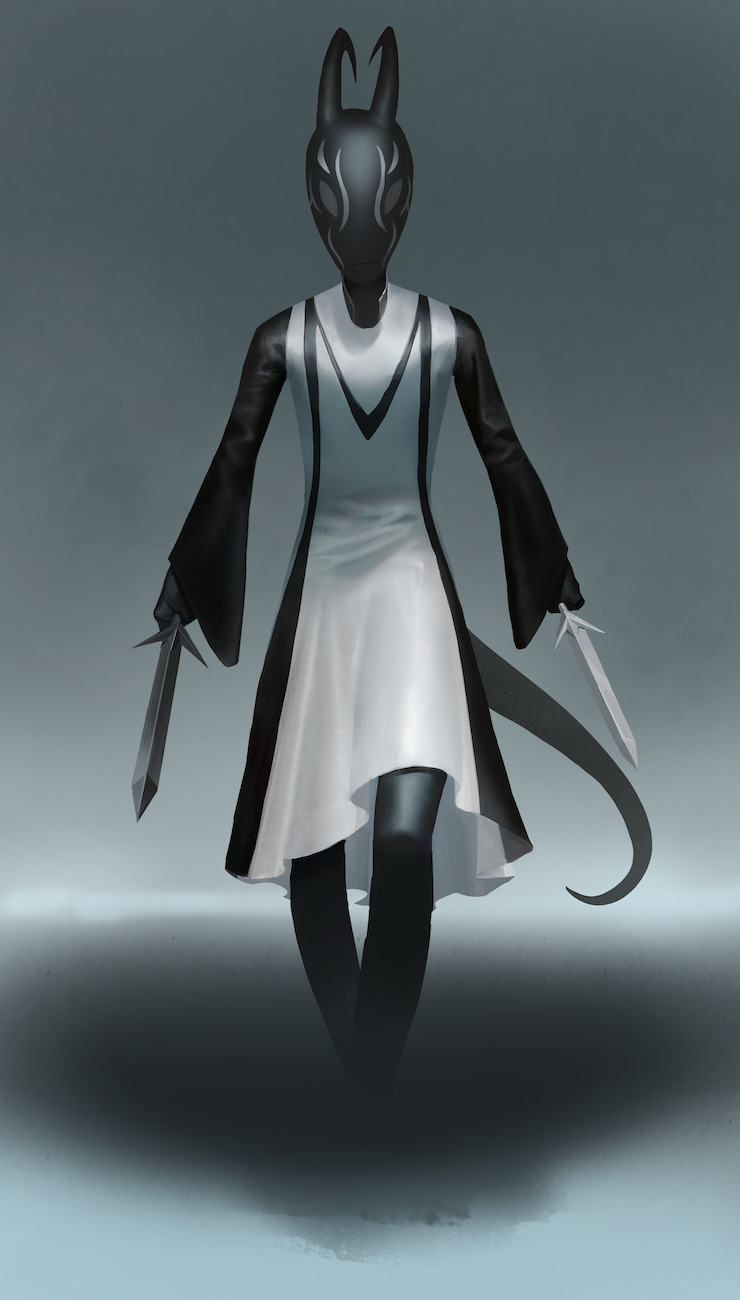 Boom. The outfit isn't what I imagine him wearing all the time, or exactly what I was imagining initially, but I also imagine him changing outfits more often than other characters. So this is one option he has. He has more armored flavors, darker ones, and so on. I think this is a pretty good representation of him in any case, though I still kinda wish it was more action-y. But that's on me since I can't describe what is in my mind. AR Sullivan did great with my poor guidance haha.
Anyway, it is Kenquaxe! Looming and emerging from the shadows!
---
---
Related/Recent Posts