Harmonic Waves is Available for Pre-order!
---
Harmonic Waves, the sequel to How to Stop Wildfire is now available for pre-order on Amazon. It is priced at $2.99! Praise the Gods! Orak ha! (Gods above!)
Harmonic Waves will be released on September 9th, making it 9/9/15. A pretty good set of numbers as far as the in-verse Numerology is concerned. 3 is holy, and 9 is 3x3 making it a very significant number with high 'strongness.' Numerology is actually a large theme in this novel, specifically on one, two, and three, and how they relate to chaos and balance, and both lesser and greater fate. It is a very philosophical at times.
Print Cover Tease: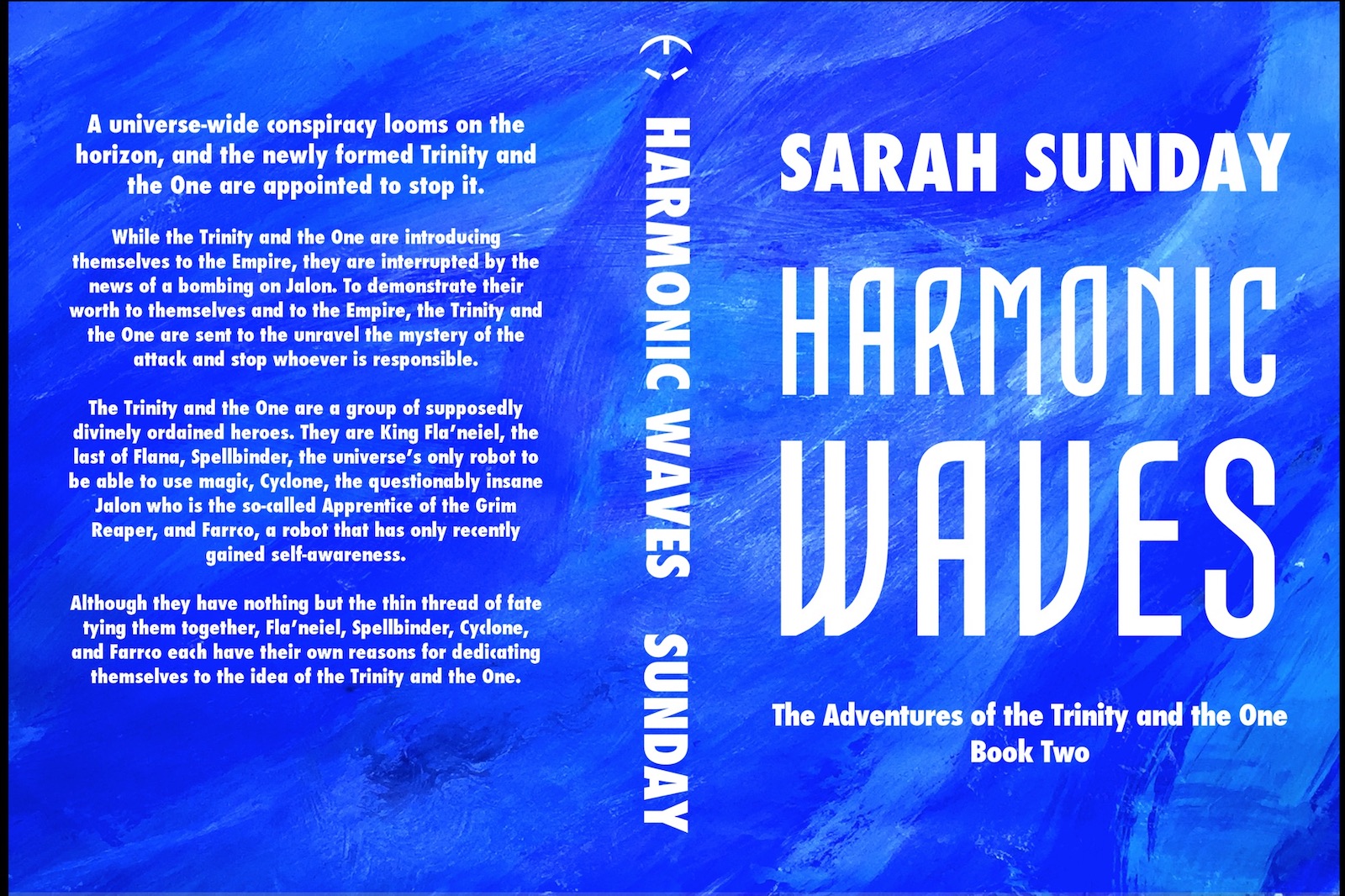 ---
---
Related/Recent Posts