Commissioned Artwork of Marcus and Jessica!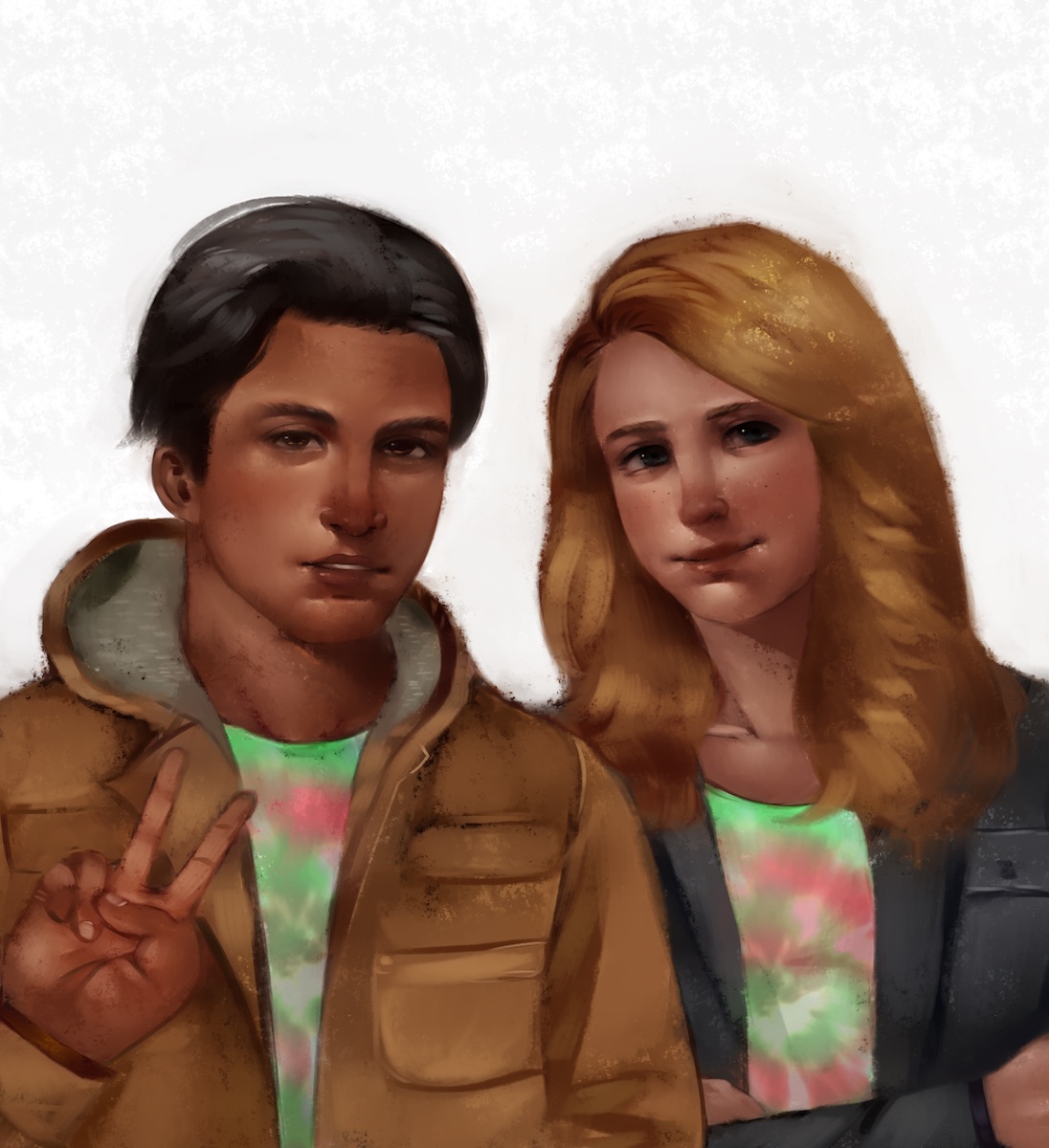 ---
So I finally decided to cross this bridge. As in, commissioning artwork by someone who can actually…do art. Not at all like my amateur attempts.
My search for willing and able artists took me to Tumblr. I used searches such as 'commissions open' to find artists who were available and with styles that I thought could fit the world. I narrowed down the list and eventually reached out to Reiesu. Reiesu's style was very distinct and I think captures the more…I don't know, regal aspect of the world?
As for what character I was going to have commissioned, I was thinking someone like King…someone iconic to the series. But he is difficult since he, ugh, doesn't really have a real 'head' with features. So then I was thinking of Human-like alien characters…
Then I realized I actually had Human characters…original cast characters…who had essentially ZERO ARTWORK done of them…because I can't do Humans. But Reiesu could!
So that was that: I was going to commission artwork of Marcus and Jessica.
Well, not really since, there were a few things I had to actually think about regarding Marcus and Jessica:
Beyond the basics, what did they look like. Like yes, Marcus is Indian, Jessica is white. But…facial structure. Other things!
Poses: what are they doing?
Clothing: They had worn different outfits throughout the series…which one? If any?
So for poses/clothing, I clearly had a pathway forward: cheeky and funny to me. Tie-dye shirts. PEACE SIGN. So much for regality…
Faces…ugh, it was all very fuzzy to me. I was able to pick out two references that were general 'feelings' for how each…sort-of looked like and Reiesu took them and ran with them.
As part of the process, I received a WIP drawing to make sure we weren't driving over some cliff of absolute wrongness.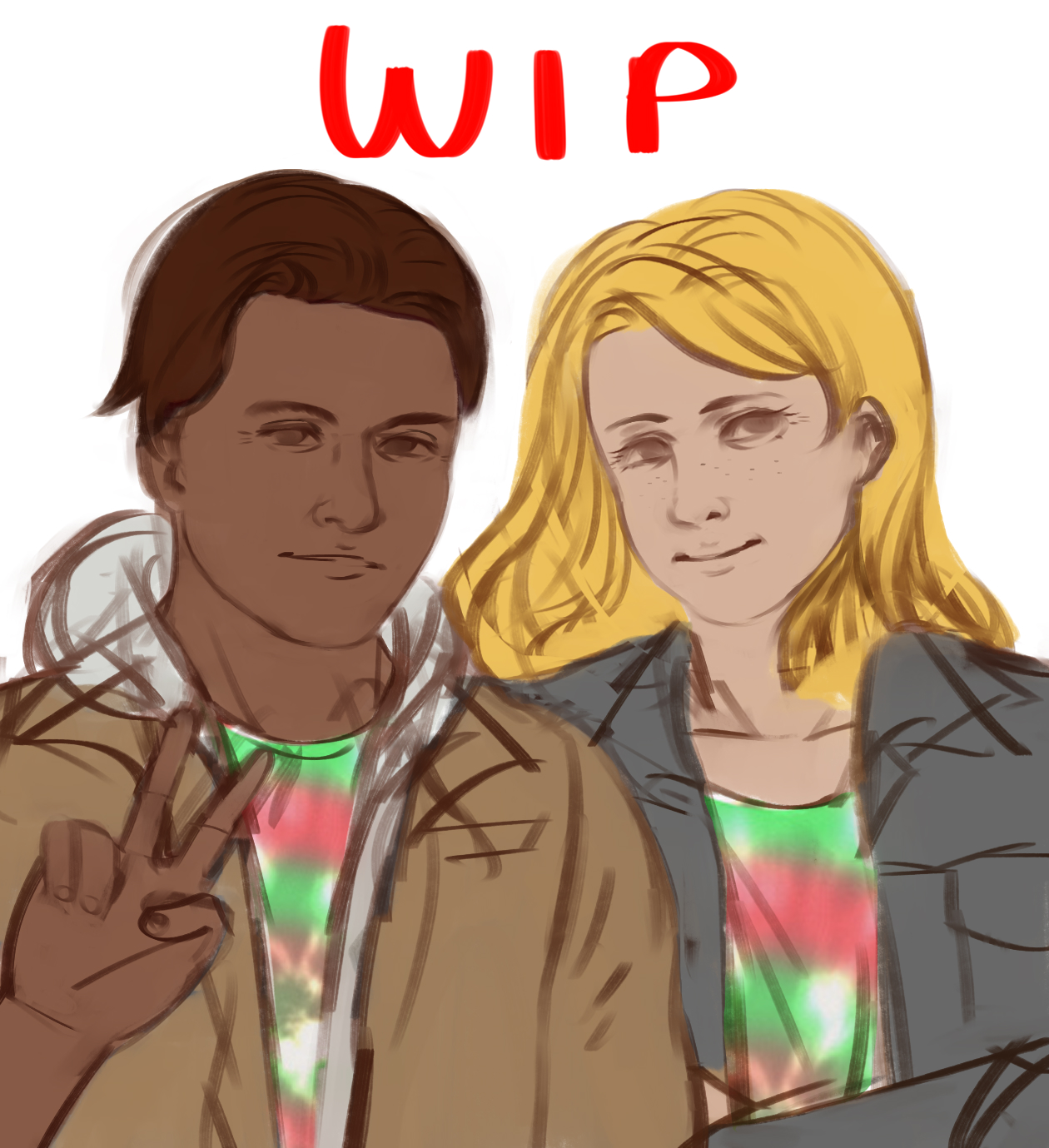 That was definitely not the case. I was already so much in love with it (I probably would have been super pleased with just that, to be honest, but that's because it was already 10x better than my junk). The only thing that needed to be changed was Marcus's hair to black because looking at it I knew it should be black. Refinement of my mental model!
And…then…refinement of the actual drawing.
The Final Artwork: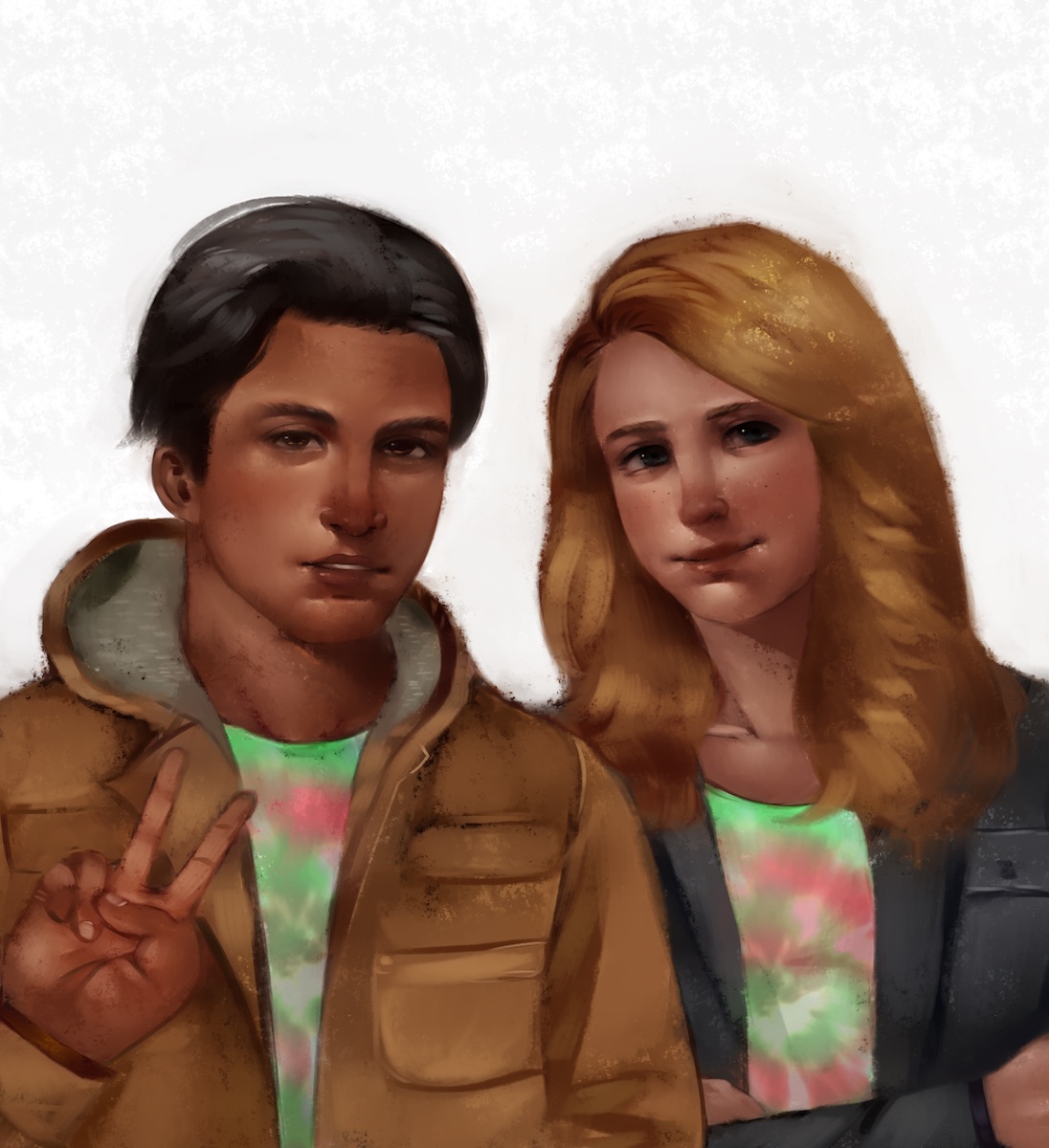 It's absolutely wonderful. Marcus and Jessica have finally had coherent drawings made of them…they have substance and form. I guess this is like part of my How to Stop Wildfire fifth anniversary celebration, but I've only just thought of that now. Shh. It works! It works SO well!
Anyway, major thanks/props/kudos to Reiesu for taking pretty much nothing and spinning it into something fantastic. I'll be commissioning more soon.
---
---
Related/Recent Posts