Commissioned Portrait of Hades, God of the Ambiguously Defined Underworld!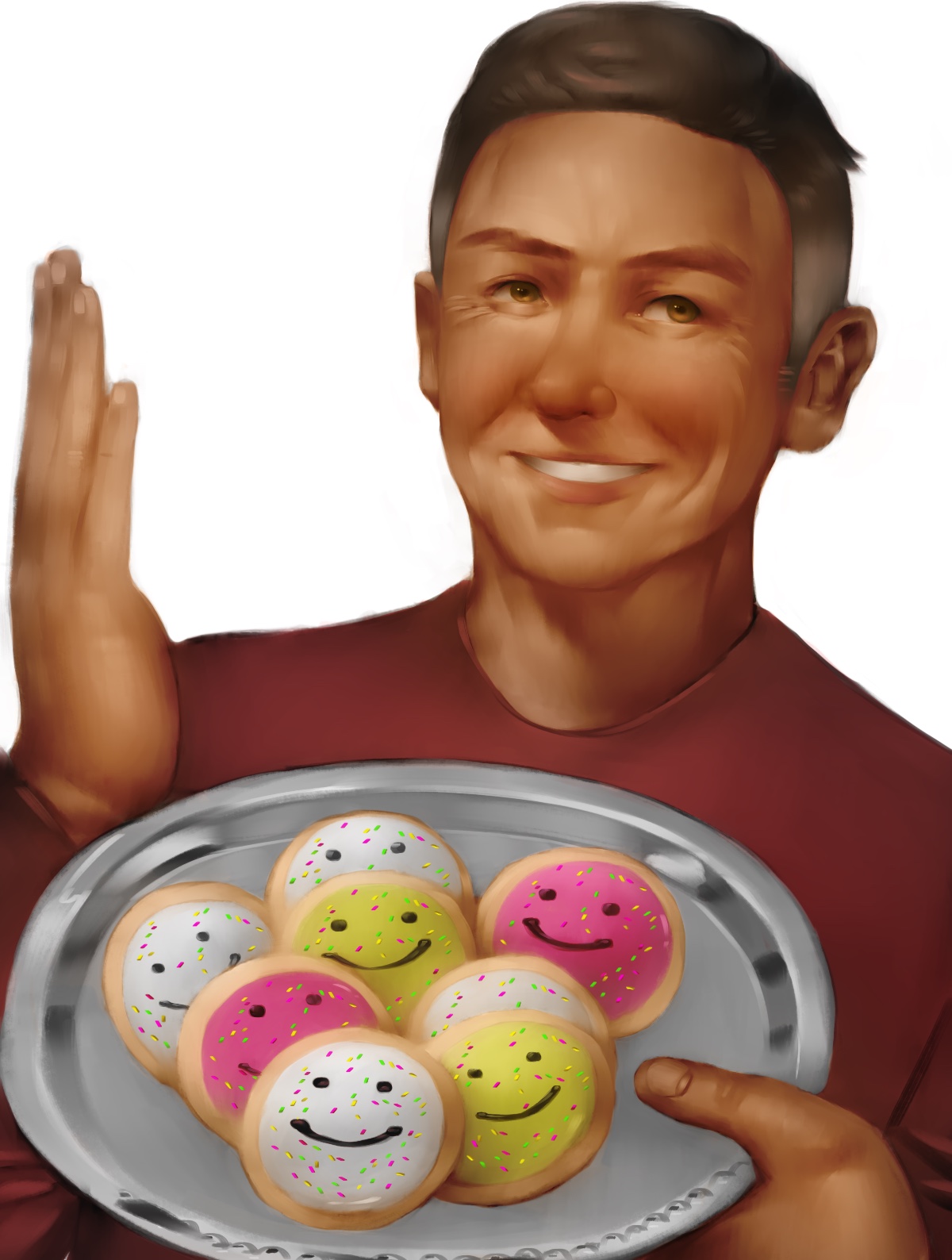 ---
Hades is the fourth commission I've done and the fifth character to be done by Reiesu. Hades was the natural next choice. In a way, Hades was probably the easiest to articulate for me. I had a strong reference and idea for pose. Which was like how I was for the Humans too, actually…is that a coincidence? I think not!
Well, anyway, the results, in the end, were awesome!
First WIP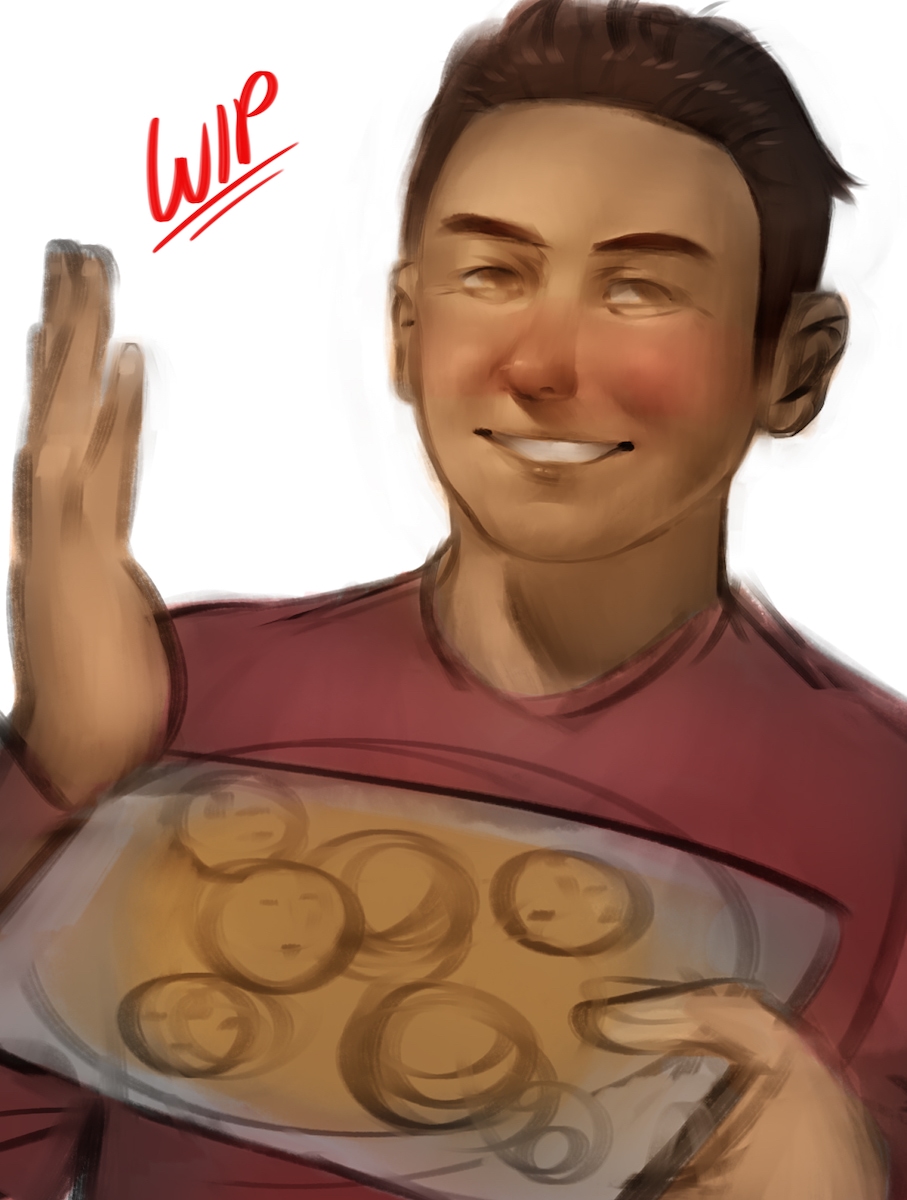 Great start to Hades! It pretty much nails his aesthetic!
My comments/thoughts:
He should look a bit older. Hades is a weathered God. He's been through a great deal…but he carries the cookies with vigor!
Speaking of cookies, I was imagining a circular platter rather than like rectangular.
He has a plain shirt since…that is what I think he gravitates to. And he looks Human too.
I thought the cookies had the start of smiles on them…which I thought was amazing so I suggested to fully go for it (sugar cookie, sprinkles, SMILES!)
Subsequent Previews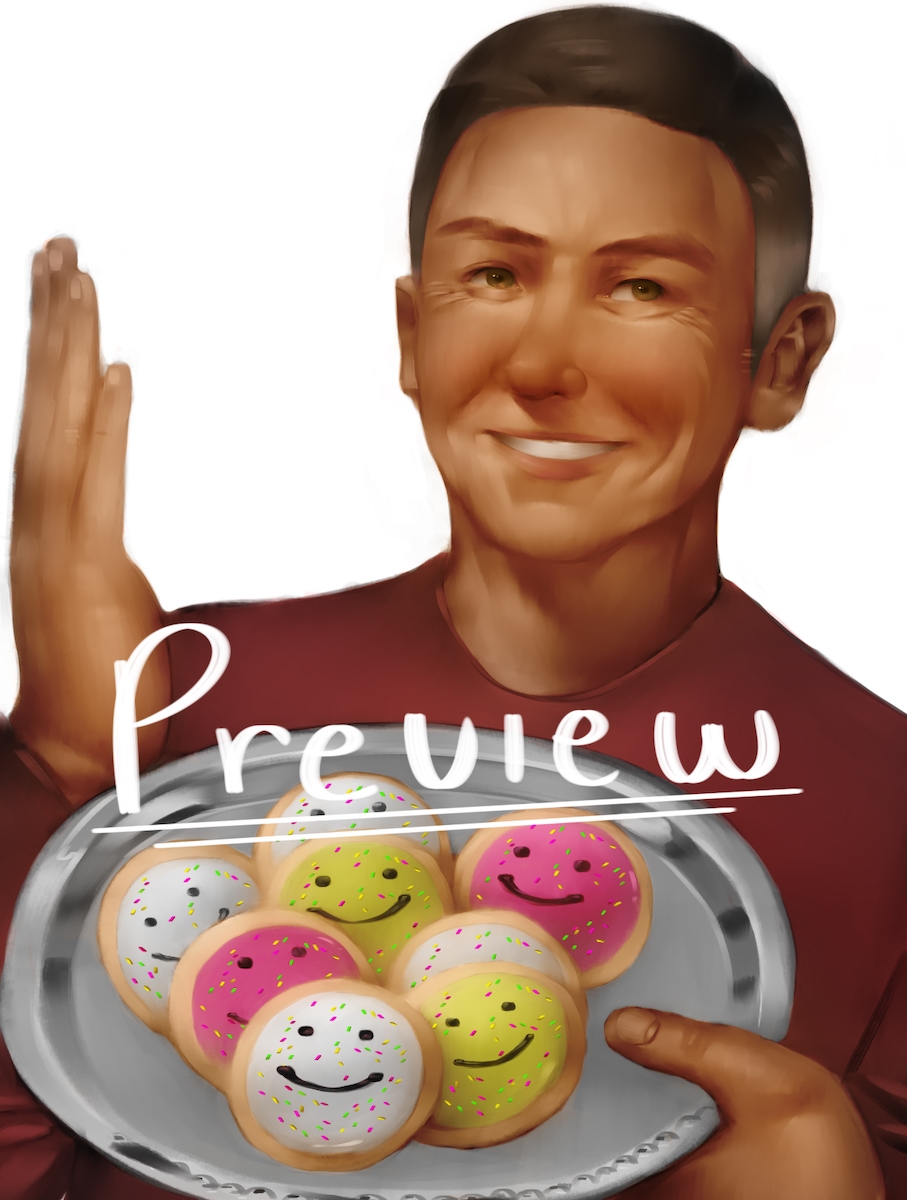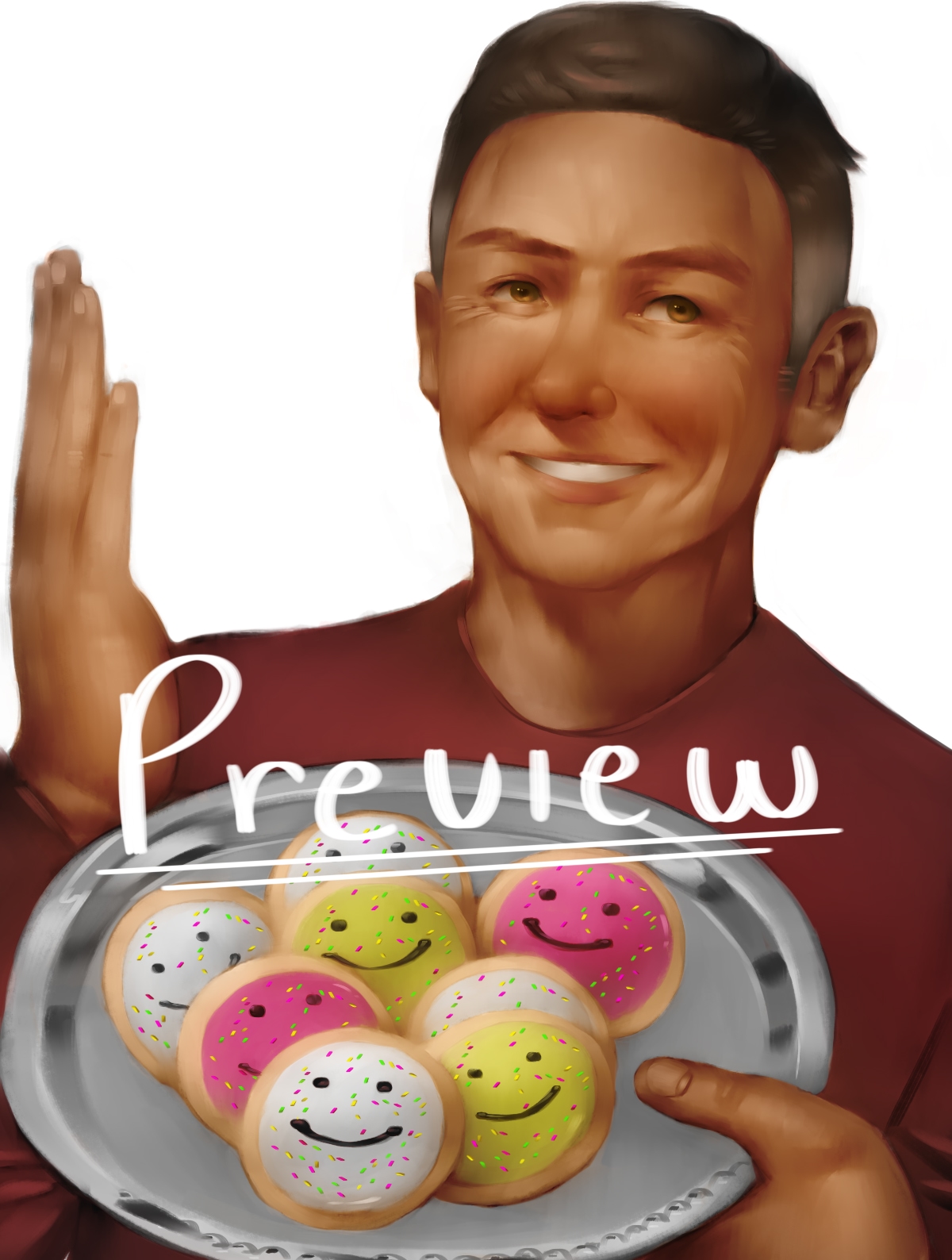 THE COOKIES! LOOK AT THOSE COOKIES! I don't have anything else to say besides that, really. I mean, those cookies totally steal the picture. Okay, okay, I do have a few other things to say.
Hair was a bit smooth in first preview, but resolved on second one after commenting about it. Looks great now, fits him better.
I love how kind his eyes look. He seems so sweet. That's Hades!
Nice shining, circular platter topped with fun cookies!
I like his general color palette. Definitely feels like Hades.
The Final Artwork!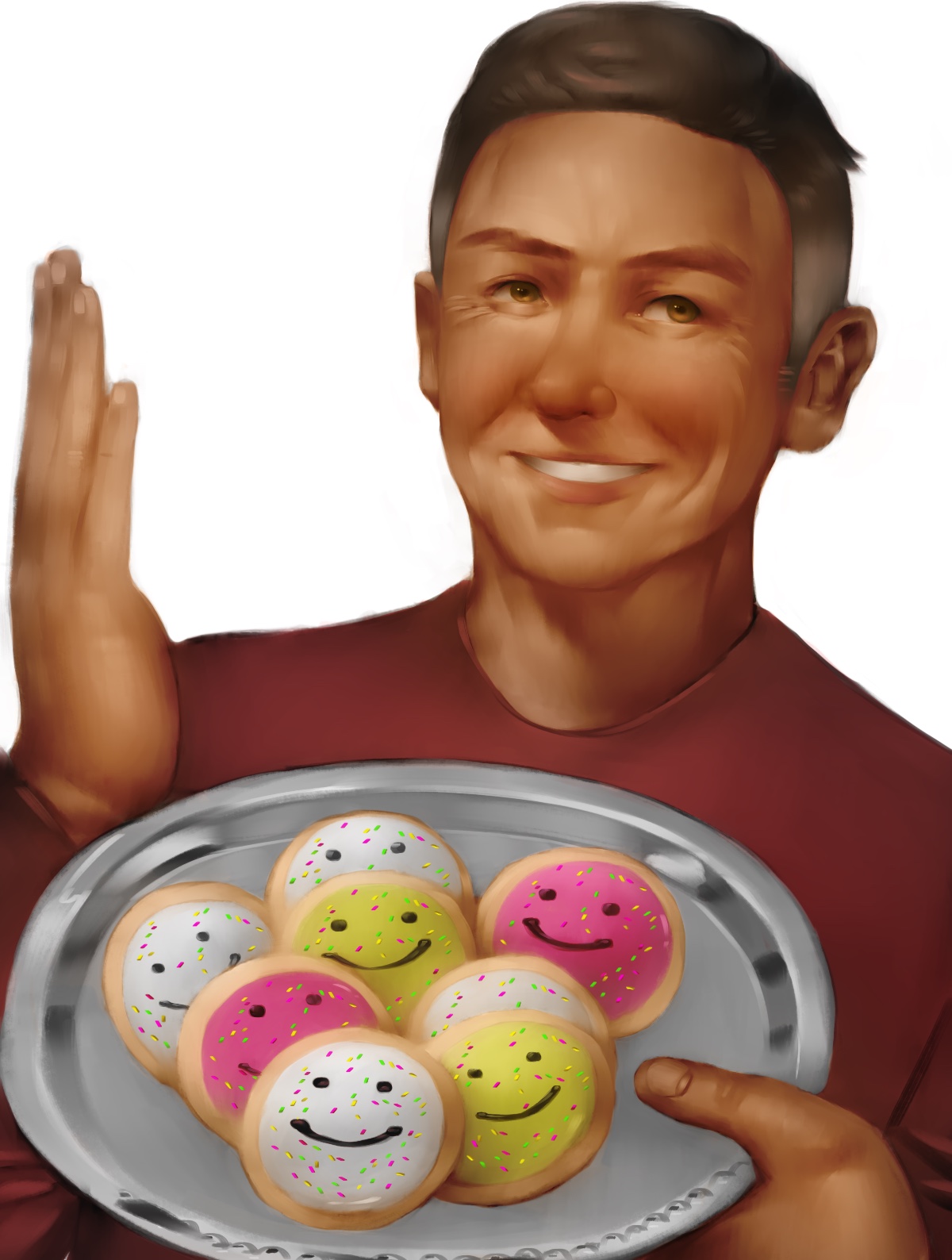 Hades, God of the Ambiguously Defined Underworld, is totally encapsulated in this artwork! Happy, baked goods, but looking a bit weathered. He's a great compliment to the Marcus and Jessica artwork. I could see them chilling out together. I can really see this as Hades! And that is a resounding success! I love it!
---
---
Related/Recent Posts